Running Apparel and basic running gear
Debunk a myth that we grew up on – that cotton is king for everything. Not so for basic running apparel. Invest in some moisture wicking running socks which will keep your feet dry as they wick away the sweat. Believe me, it's important. They help keep your feet blister free as you sweat while you run.
You may shake your head in disbelief if I tell you that pure cotton is out. It's definitely not the best fabric for running—or for any vigorous sport for that matter. I, too, found this difficult to believe but soon realized this was not a marketing con but actually makes a huge difference.
First, you need to review everything that is in contact with your skin – T-shirts, shorts, socks, briefs (and sports bras for women). T-shirts and briefs would be the first two to make a big difference on your run.
T-shirts: Cotton is out, microfibers are in, unless you want bleeding nipples or chafed underarms
Don't believe me then check out this runner I finished a half marathon with. He was wearing a cotton T provided the day before, in his goodie bag. Trust me on this one. I have seen many people in each marathon I have run in, with bleeding nipples, and had faced it myself, before I made the transition from cotton.
Check out all the branded sports apparel manufacturers for micro-fibre running T-shirts with fabric names of Play Dry (Reebok), Dri Fit and Sphere Dry (Nike) Nike Plus and Climacool (Adidas). These are all fabrics made from varying compositions of cotton, spandex, lycra and polyester. Each brand has its own proprietary mix-which ensures that when you sweat, the fabric absorbs it immediately, wicks it away from the skin to the outer surface of the fabric and then enables swift evaporation, keeping your body dry and cool. All this comes with an extra-light T-shirt which remains non-clingy, so that you can carry on running comfortably.
We also make a line of great "Run Dry" T shirts, shorts, and men's running briefs to keep you dry and comfortable and cool, as also water bottle belts for running. ORDER NOW
Microfibre briefs : Smooth, stretchable, extra-light and quick-drying, these are still few and far between in India. If you find them difficult to locate, check out Jockey, Underarmour, Maidenform, Triumph and Asics on your next trip overseas. Or you can shop online (search for microfibre briefs)—worth the effort.Inner Shorts
Running shorts: Ensure that there is an adequate inner pocket for your car/house key. A loose fit is generally best for ventilation, to swiftly dry the sweat.
Running socks: Again, from one of the sports brands. Check out running socks styles that are ankle-high rather than shin-high (opt for blends rather than pure cotton—the principle remains the same as in the T-shirt, keeping your feet dry and cool. They should wick away the sweat and promote evaporation, rather than just absorbing the sweat, which cotton does.
Women — Please check out the additional sports bra range here. This rounds off your list of essential apparel.
But remember : It's best to break into your new gear gradually. If you are a long-distance runner, you need to use your new gear on a few shorter runs and have these washed a few times before your first run of 10-15 miles (about 16-24km) or more. I have seen marathoners at the starting line in new gear and new shoes, and later spotted some running barefoot, shoes in hand, nips bleeding, over the last few miles.
---
 Additional basic Running gear :
 Sunglasses — to keep out dust and insects apart from the glare.
 Peaked cap — for the summer as an additional glare shield.
 Synthetic headband — to prevent the sweat from streaming down your forehead into your eyes.
 A light, plastic water bottle — preferably filled with iced water.
 A digital watch — with a stop watch function.
 A handkerchief — will be handy, as your nasal passages cleanse during your run.
 Some gear for the committed runner :
 HEART RATE MONITOR – To review your run scientifically and aid training – check out SUUNTO, Garmin, TomTom and Polar – also check the capabilities for synching your computer to simplify data analysis and trends.
 A GPS tracker — to measure the distance run and related statistics.
 A water bottle belt – with a bottle holder, and a pouch for keys and a cell phone so that you can focus on your run.
 Carbohydrate gels — GU, Power and Cliff give you the spurt on a 15 mile (about 24km) run.
 Audio gear
 Running diary — record the basics of your run such as how long, how many kilometres, how you felt physically and mentally, was the terrain flat/ hilly, rough track, temperature and humidity levels. No two days are the same, and this works as a great review log.
 A light track suit and gloves for running in cool/cold climes.
 Compact digital camera for you to record the locations you run in and the photo-moments only you experience.
You may already have most, if not all, the additional basics and can upgrade as and when—there's no tearing rush. The essential gear of your shoes and the fabrics in touch with your body have been taken care of. Now, go for a run for a few minutes in your new gear and feel the difference.
 Buying and using a treadmill:
When you plan to buy a treadmill – be clear about what you want to use it for
As a clothes hanger – make sure it has lots of hooks, bars and handles
To get you on a guilt trip to start running – make sure it is the most expensive one in the market with all the features
As a display piece in your living room – should be sleek as hell
But maybe you also want one to run on one of them – so this is what to look for if you are buying one to run on:
There are several brands of machines in the market today – here are some broad guidelines to help you buy an appropriate treadmill for your needs. Avoid manual treadmills.
 Check out your objectives – long term and short term about what you want to do
 Are you going to run 20-30 minutes at a time to sweat a bit
 Are you likely to be running regularly to lose weight, and stay trim
 Are you likely to train for a 7-21km run
 Are you likely to train for a marathon
 If you plan to run a lot ie. options b, c or d above, then you likely need one with
 a heavy duty motor 3hp for a marathon runner, 2.5hp for others
 a wider belt – ideally 18-20 inches
 a longer belt – ideally 55-60 inches – especially for a taller person or if you are planning to do speed training
If you know the speed at which you are currently running, make sure the maximum speed of your treadmill can go to around twice your current running pace, to take care of speed running and training. Most starter treadmills come with max speeds of 12 kmph – which may be a bit slow, preferably look at one which goes to around 16kmph or 10 mph and if you are looking to push a bit more, then definitely look at a machine which can get to 20 kmph.
Most treadmills come with inclines from 1-10 or 1-15 degrees – both are fine – you will unlikely need more of an incline than this The minimum meters that should be in the display are – speed, distance, incline, calories, the rest are extras Nice to haves:
 Avoid getting carried away by things like programmable schedules and pulse monitor – programmable schedules are seldom used, and if you are really serious about monitoring your heart rate, go for a more accurate and separate monitor – with chest straps which link to a watch.
 Always good to have a slot for a water bottle so that you can keep sipping water as you run
The warranty period – motor warranty should be for 5 years and the rest for at least a year. Check out the service centres and if the store you buy from will service it for you. Arm yourself with these basics and then do some research:
 On the internet
 Visit your gym and talk to a few of the gym instructors
 Visit at least 2 different stores and check specs
 Go in your running shoes and run on a few that you shortlist so that you check the length, width of the belts and see that they suit you. You will also realize how silent or noisy it is, and whether the belt is too soft for your foot landing
Try the machine definitely in the 1st week post installation at home with all it's functions to see that all is working well.
Get the most from your treadmill: Wear clean running shoes on your treadmill
Place it in a well ventilated area with enough light, and a fan overhead to dry your sweat which otherwise dries naturally when you run outdoors even on a still day.
Place it away from the wall and see that it is near a window and if possible, with a mirror nearby to be able to check your stance and form If you want – see that there is a music player in the room and/ or a TV to view at eye height when you are running – the latter is a great way to keep up with happenings in the world around you and multi task to save time, which is ever so precious
Get used to the speeds at which you can run and carry on a conversation at, and the speed at which you can sprint 400m or 'race' a 5km distance so that you can use these for your speed training workouts
Use the inclines to practice hill running
Follow a training schedule – at least initially so that you are varying your running every day and using different muscles.
Importantly – try and run outdoors at least once in a week else at times we become a slave to the numbers on the display and say 'I cannot run faster than 8.3kmph' or I can't do more than 3km at a stretch.
Stretch, strengthen and cross train along with treadmill running, to improve overall fitness.
Keep pushing yourself and see your progress visible right in front of you on the display.
Keep the treadmill at an incline of 1-2 degrees to replicate running outdoors.
---
Running Merchandise
ACCESSORIES Made in India – We supply anywhere in India
 VISIT OUR RUNNER'S ESTORE for gear designed and tested by runners, for runners
 RUNNING SIPPER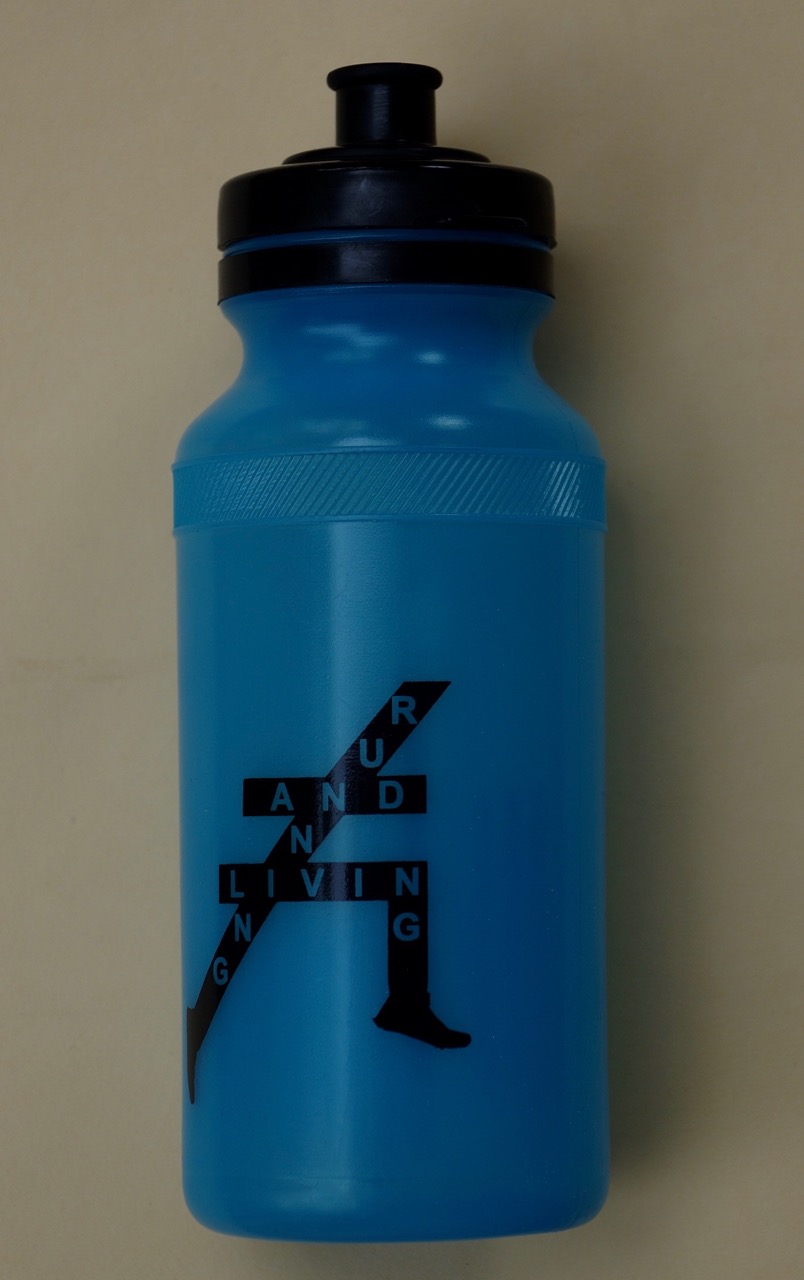 650ml water bottle – easy to squeeze, and translucent to show you when a refill is required. Standard dia of a sports sipper to ensure a snug fit in the water bottle belt.
 WATER BOTTLE BELT WITH CELL PHONE POUCH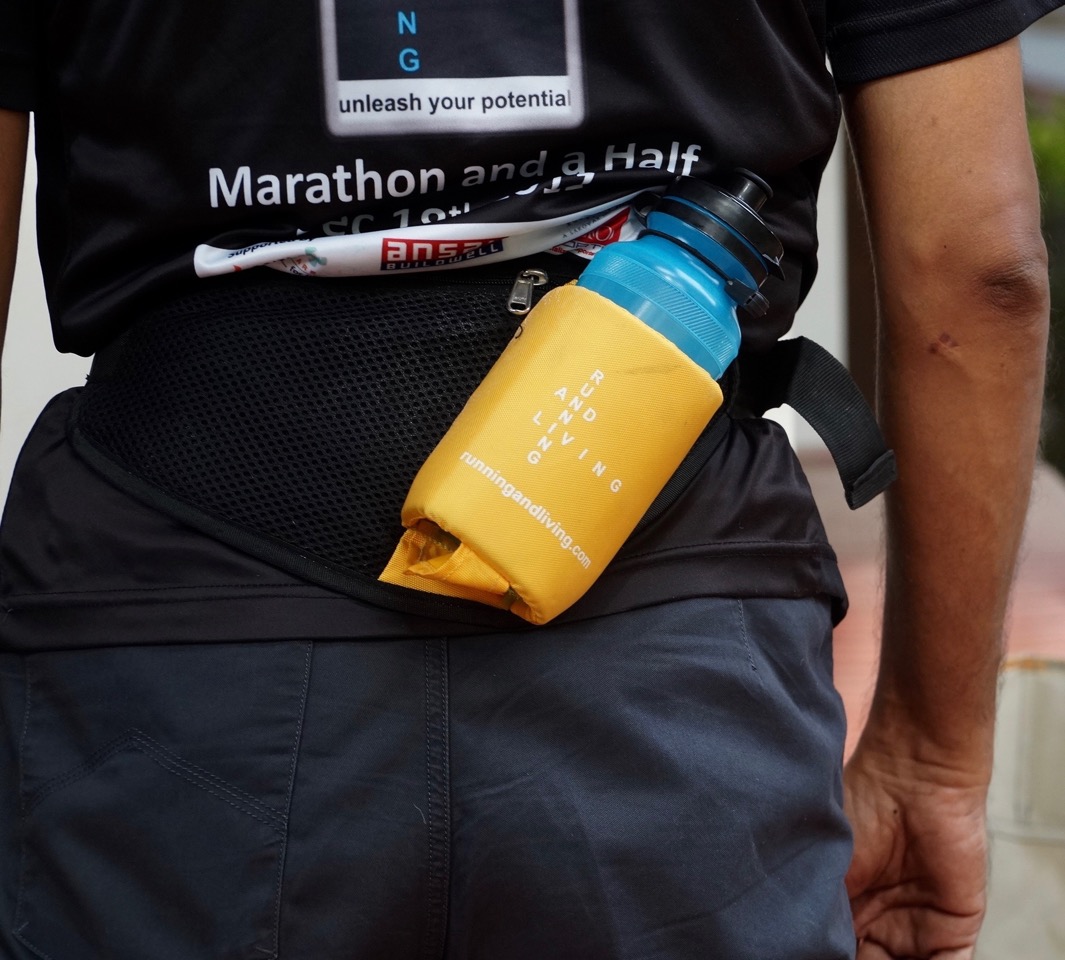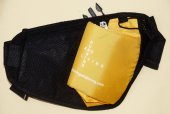 The belt can be adjusted to fit waists from 22 to 44 inches. The water bottle holder is designed for a snug fit for a 500-700ml sports bottle (they all have a standard dia). A loop for the bottle top minimizes bottle shake The zippered pouch is for a cell phone and/or car keys/ munchie bars etc.
 SAHARA CAP
Light and quick drying fabric to cover your neck and ears from the sun and wind for running in the heat or in the cold too. This is a must have for the long distance runner.
 WATER RESISTANT POUCH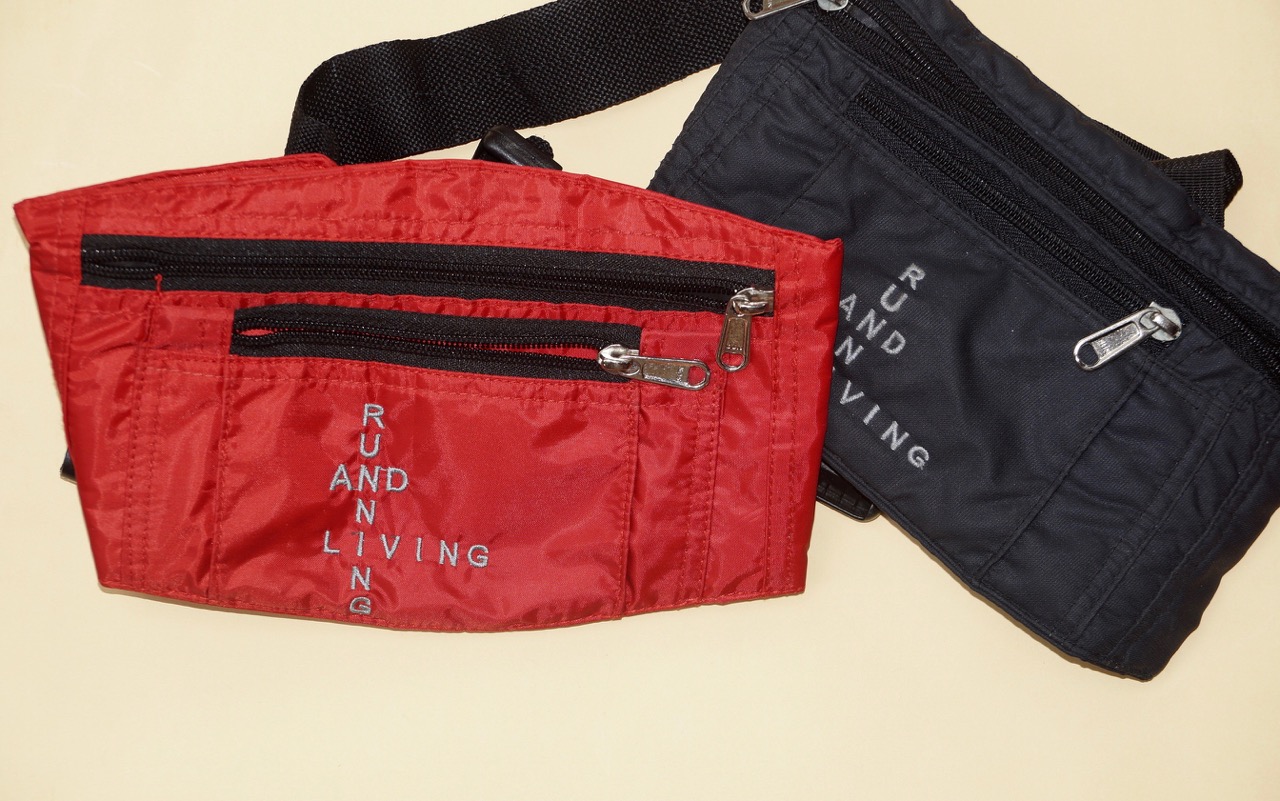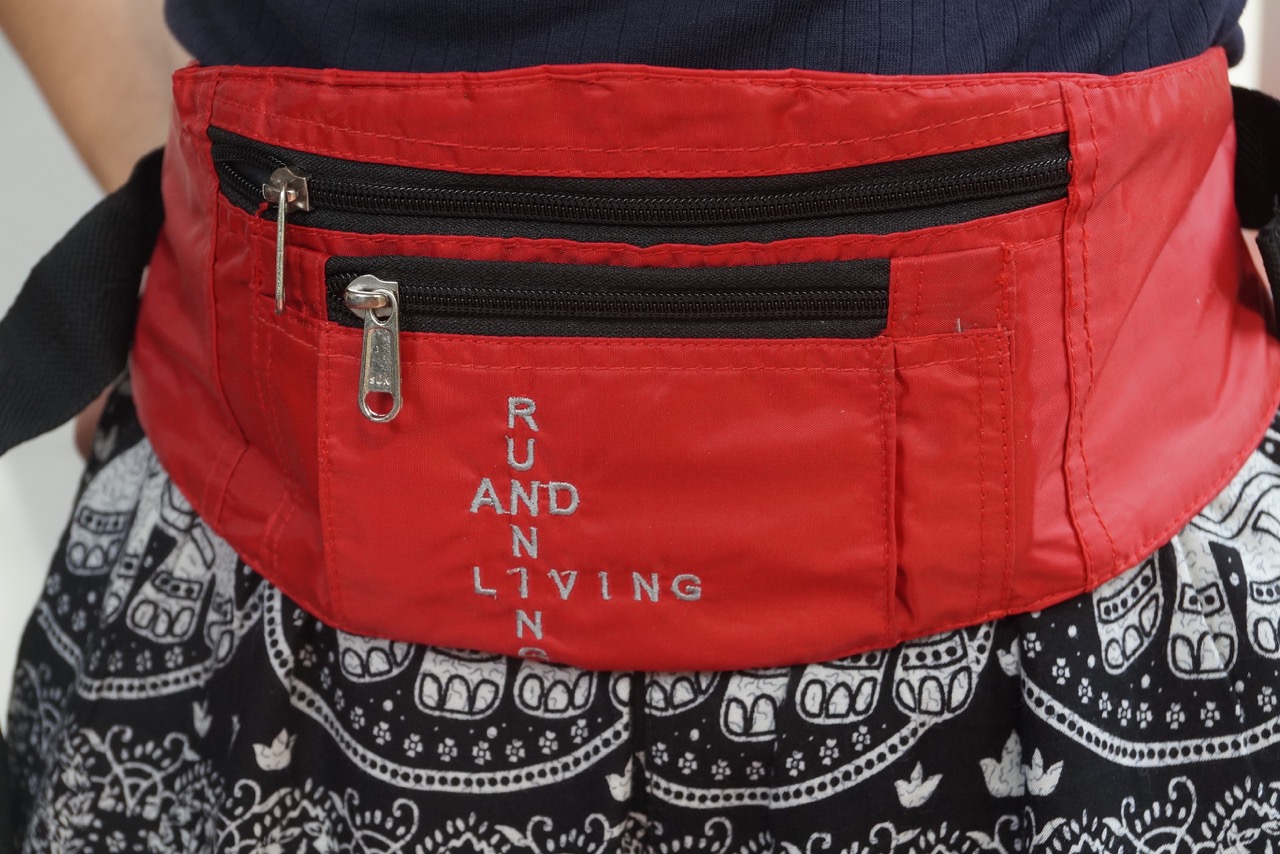 A waist pouch with 2 zips for keys, money, snacks, cellphone and emergency gear for the long distance runner.
 MOBILE PHONE ARM BAND
Your companion for music, emergencies, and tracking your run with your mobile phone. Can accommodate the Samsung Galaxy S7 edge and iPhone 6 apart from smaller phones with ease.
 T-SHIRTS
"Run Dry" Running T shirts
These are designed to keep you dry and cool while you run
 SHORTS
"Run Dry" Extra Light weight Running Shorts – a pouch for car keys with a back slit for energy gels and hankie.
 MICROFIBRE BRIEFS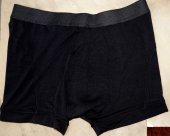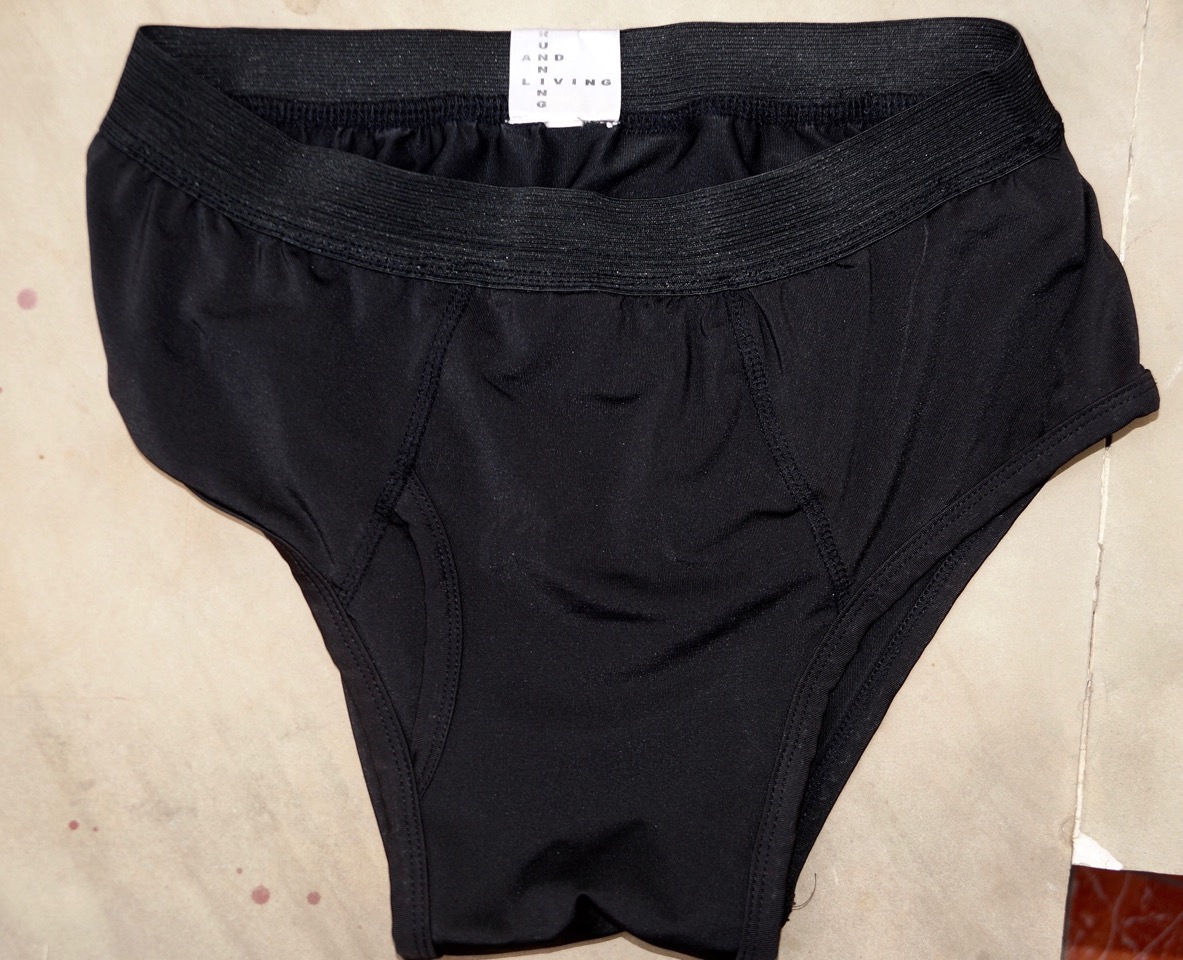 PROBABLY THE MOST OVERLOOKED PART OF YOUR
RUNNING GEAR
"Run Dry" Running briefs – say good by to chafing near the crotch
or upper thighs while you run with these snug quick to dry microfibre
briefs. The most uncomfortable chafing which people are often
embarrassed to talk about!! Try them on a run and you will probably change your whole wardrobe of cotton briefs like many runners have. 2
options – V frame and A frame for those who also have upper thigh
chafing or sensitive skin.
 BOOK ON RUNNING
RUNNING AND LIVING – UNLEASH YOUR POTENTIAL
A book which combines studies, personal experiences and data, to show how running mirrors life and how running can be both inspirational and a tangential teacher to us. No matter what – running will change your life – forever, and for the better. To find out more or order on Amazon – 
click here
For an autographed copy of the book delivered anywhere in India – there is the additional shipping cost which would then add up to Rs 500/-
Buy this book and explore the parallels of running and life, Find out how you learn so much from this tangential, miraculous and simple life intervention – from physical to emotional to spiritual to organizational and societal benefits. Then make running an integral part
of your life, and in the lives of those around you.
Check out a review of the book  and order it on Amazon or for your
kindle
RUNNING CAP
Now you can run with a headband to keep sweat off your eyes and the peaked cap to keep the sun out too.
With a gauze top to enable evaporation of sweat – all designed to keep you cool.
For all items the following apply
Please allow 5 business days for shipping
Returns policy – on merchandise – we take back any returns – need to send us an e mail at contactus@runningandliving.com outlining the issue and we will give you a return code to mark on the package that you will mail/ courier back to us at your expense. We will then credit the purchase amount less Rs 100 per item which is the handling and shipping charge.
So Get Fitter, Younger, Refreshed and Energised, to Unleash your Potential
Or to cut a long story short
Get FYREd UP!
Start running and living today!!